Well it's a lovely sunny morning in London town today, the windows are open and my coffee has been drunk – sitting on my chair and pondering led me to the Moka coffee maker, a beautifully simple piece of design that brightens my daily life. And that's what good design should do I reckon, add some sunshine to your day without even thinking about it.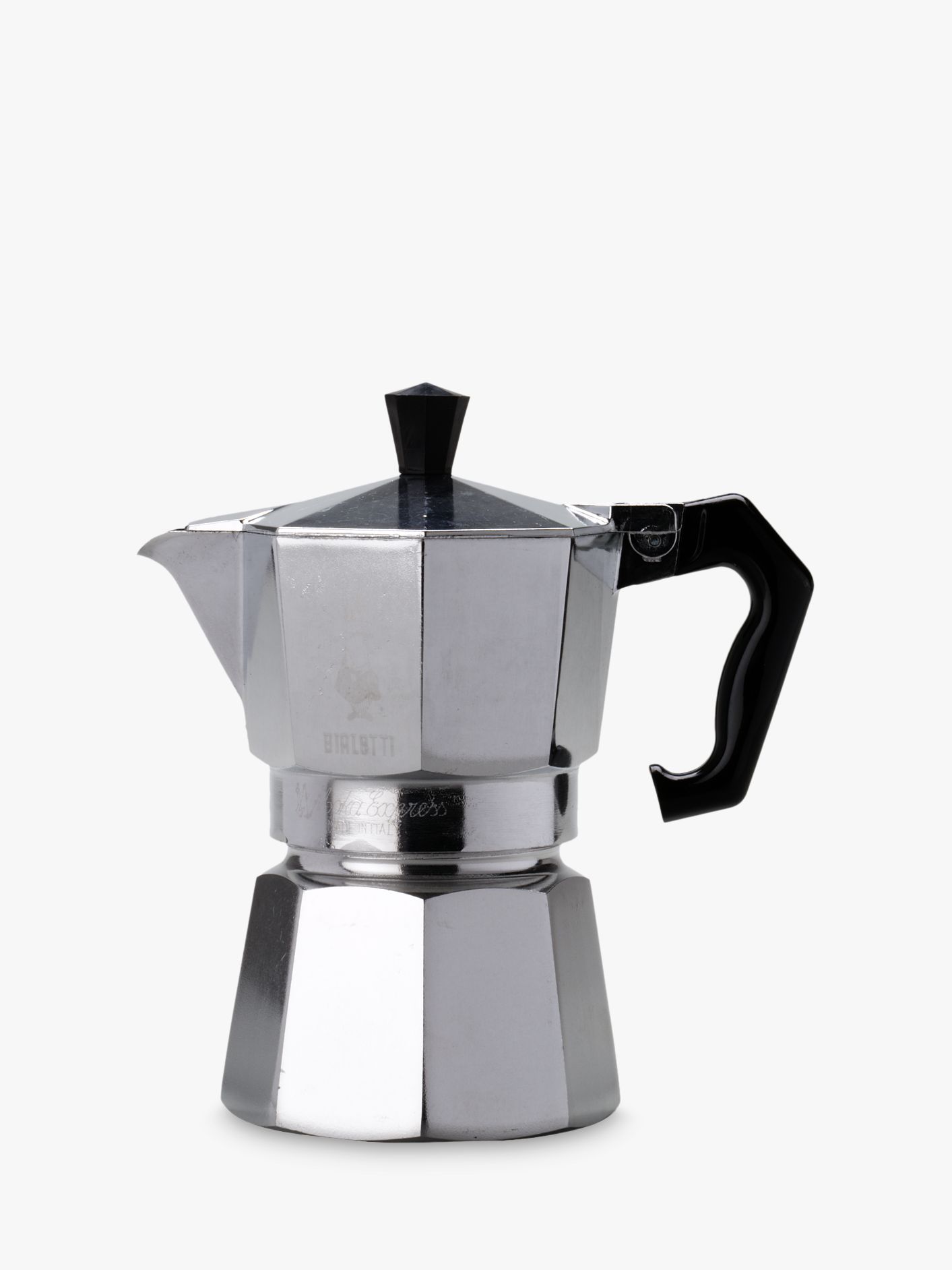 Image from John Lewis
The coffee it makes is unbeatable (sometimes if you go overboard it makes your brain jingle) I have to ration the beans when making it or my new husband is like a firework pinging round the flat.
We had considered splashing out on a big proper coffee maker (or putting it on the wedding list!) but quickly realised the simple pleasure from having a Moka.  There's nothing like  waking up and tweezering your eyelids open just wide enough to see the coffee maker, then timing it perfectly so you get emerge from the shower to the delightful sound of the final bubbling. I feel this would be removed by a jazzy coffee machine. And I don't know about you, but I like the simple pleasures of a morning. So we've stuck to the Moka, and have also acquired a little espresso version, which is a beaut.
If you're a London dwelling coffee lover, and after a new machine, you have to visit the Algerian Coffee Store on Old Compton Street which has a dazzling display of Moka coffee makers. As an added bonus they can send you on your way with an eye popping espresso for a mere pound. 
I'm currently enjoying my little smug coffee this morning in a Rob Ryan mug we were given for a wedding present. There's nothing like celebrating your newly married status with matching mugs
Image from and mugs available from Graham & Greene